Email Messaging
Email offers a clean, efficient and instant delivery channel for your message - but sending a thousand at once all personalized can be a challenge. With our solution we offer integration directly into your CRM/MIS system to ensure all you need is to craft your message and select the recipients and deploy.
There is much to sending email that most companies ignore - for example - is your email arriving in the inbox or junk folder? We have a dedicated global email deliverability expert ensuring our platforms are configured for the ultimate delivery rates for your messages.
Email Features:
Open tracking
DKIM support
API's for instant triggers & intergrations
Automatic unsubscribe handling
Easy Data Import
Time & Date deployment schedules
Group Deployment
Ajustable Sender Name
Fully customizable email body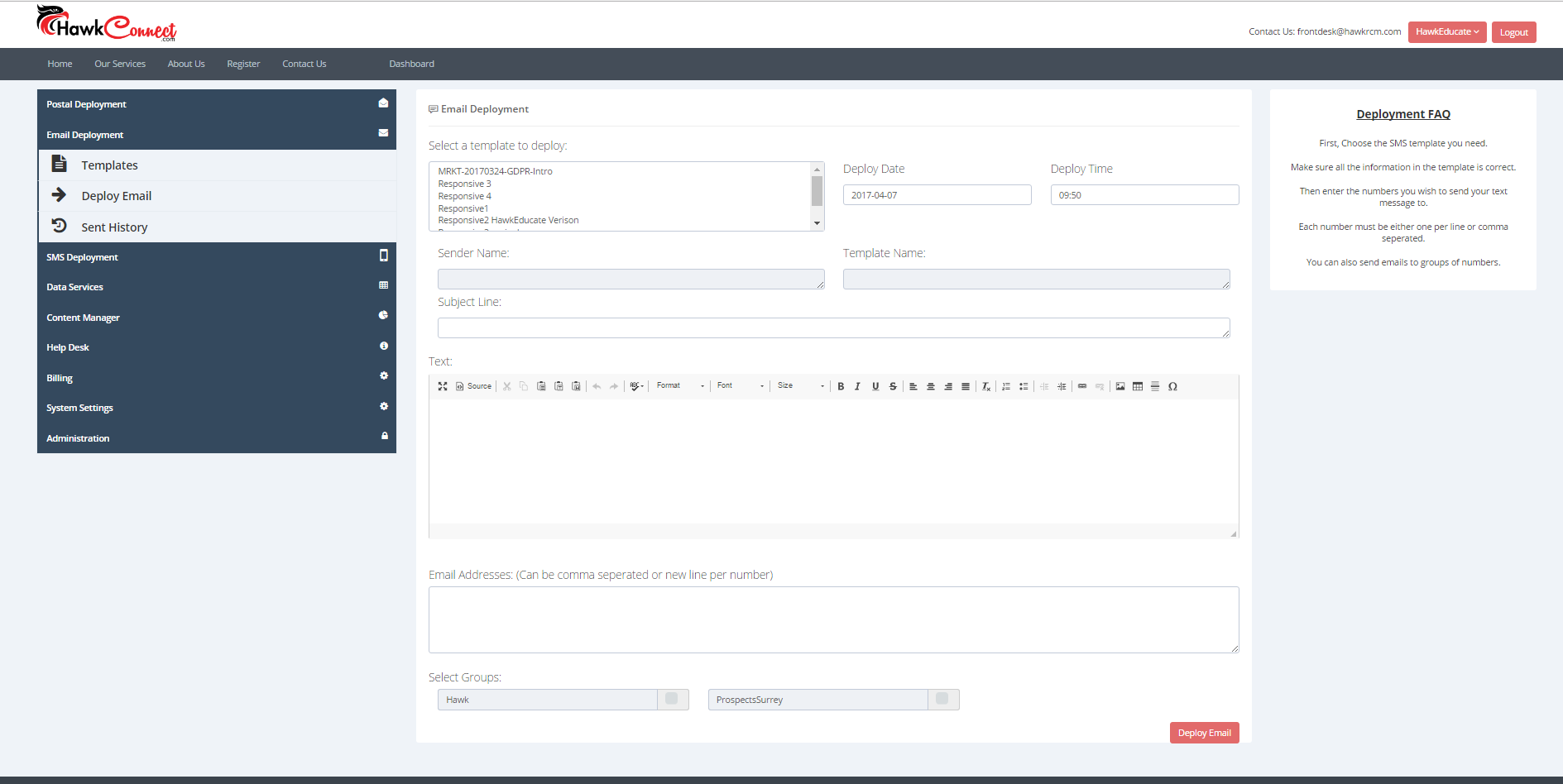 With the efficient integration and ease of creation we are confident you will enjoy creating messages meaning more communication with your audience while really saving you time.